Photo Tour in Madeira: Top 7 Places to Shoot
During the last four years, I have been living in Madeira – a Portuguese island in the Atlantic ocean. Madeira also called the Island of Eternal Spring, for a reason. This place is a tropical paradise in the center of the Atlantic ocean with palm trees, pines, eucalyptus, laurel forests, volcanic mountains, rocky beaches, and a photo season all year round. I am one of those who came here and stayed to live. I crossed it from one shore to the other several times, and it still continues to surprise me with a diversity of its scenery. In this post, I'll show you my personal Top 7 Places to Shoot in Madeira.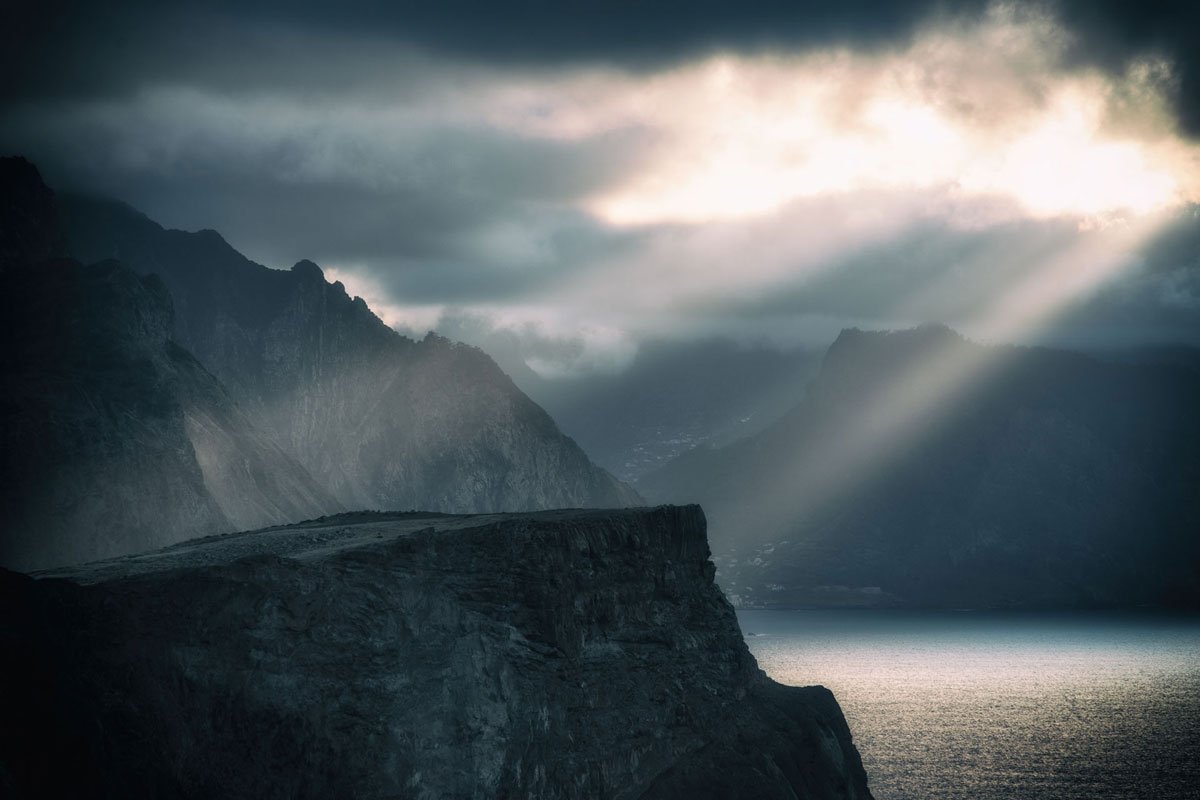 ---
Time and place matter
How often did we, photographers, go to most beautiful places with magic scenery, but this was off-season or the wrong hour of the day, or it was too crowded? I guess, that happened to you, too.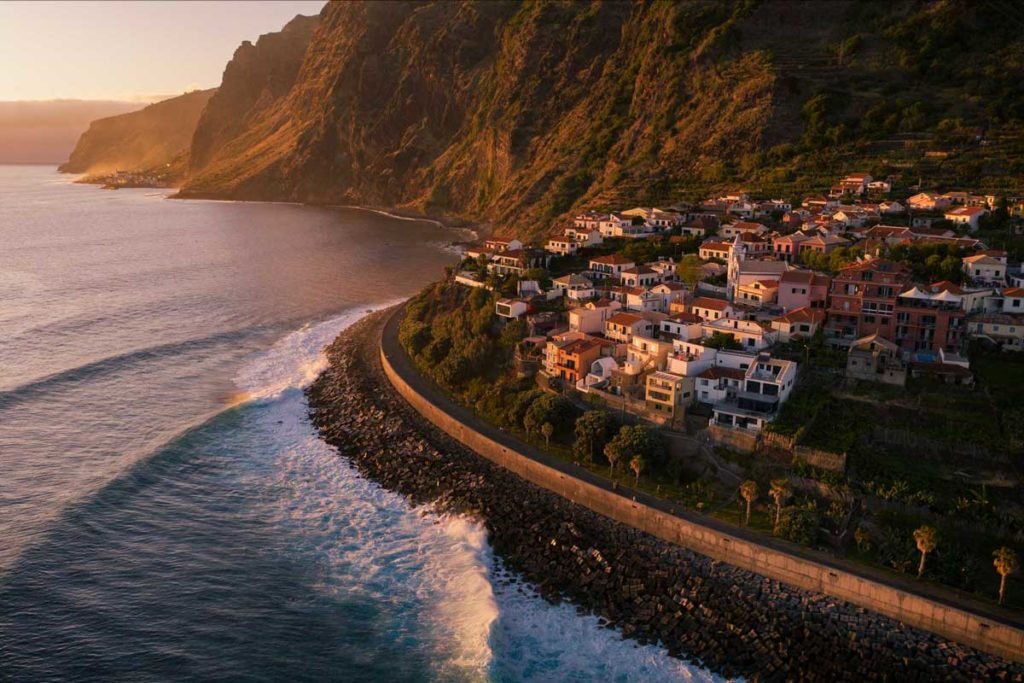 I've been in such situations myself: on the salt flats of Uyuni in Bolivia – when we visited the biggest mirror of the world during the dry season and didn't get those stunning pictures of people walking in the clouds. Or Machu Picchu in Peru where picking the right timing was crucial. The trip to South America taught me a lot.
If you are always devilishly lucky or you have unlimited time to shoot what you want, this article is not for you. However, if you don't have this luxury, you will need some planning and preparation.
Yes, you can use special photography software which helps to imagine the location without visiting it. But finding something non-trivial, a new point of view, not like on postcards, something fresh and very your style – is not possible. It requires a lot of walking, talking with locals, observation of nature, light, shadows and making conclusions. And this all determines the success of your photo venture.
What are the most interesting places to shoot in Madeira?
My personal top 7 places are:
1. Pico do Arieiro (Arieiro Peak)
I don't know anybody who doesn't enjoy breathtaking mountain peaks, being higher than mountains, stopping for a moment and inhaling fresh air in your chest. Seeing how the sun paints the mountains in red and orange can make your day.
Mountains in Madeira are not too high but they are very photogenic. The highest point is Pico Ruivo, 1862 m above the sea level, the third highest point is Pico do Arieiro, 1818 m. The last one is not the tallest, but the prettiest!
There is a 6 km walking path of medium difficulty between the peaks, where you can see both parts of the island: southern and northern.
A more interesting part, of course, is more difficult – 19 km with more altitude drops. This suits to more demanding walkers and photographers.
2. The magic forest of Laurisilva in Fanal
This is an alpine plateau of 1 km above the sea level which displays the UNESCO world heritage – laurel forests. It feels like you can catch an elf or a hobbit behind every tree. The place is magical, especially when a cloud comes and covers the plateau with thick fog.
3. Eastern part of Madeira – Ponta de São Lourenço
Ponta de São Lourenço which feels more of tundra than of tropics. It's a rough and windy place. In winter, you can get cold and wet easily if you don't take a rain jacket. However, the more complicated photo conditions, the more interesting the result.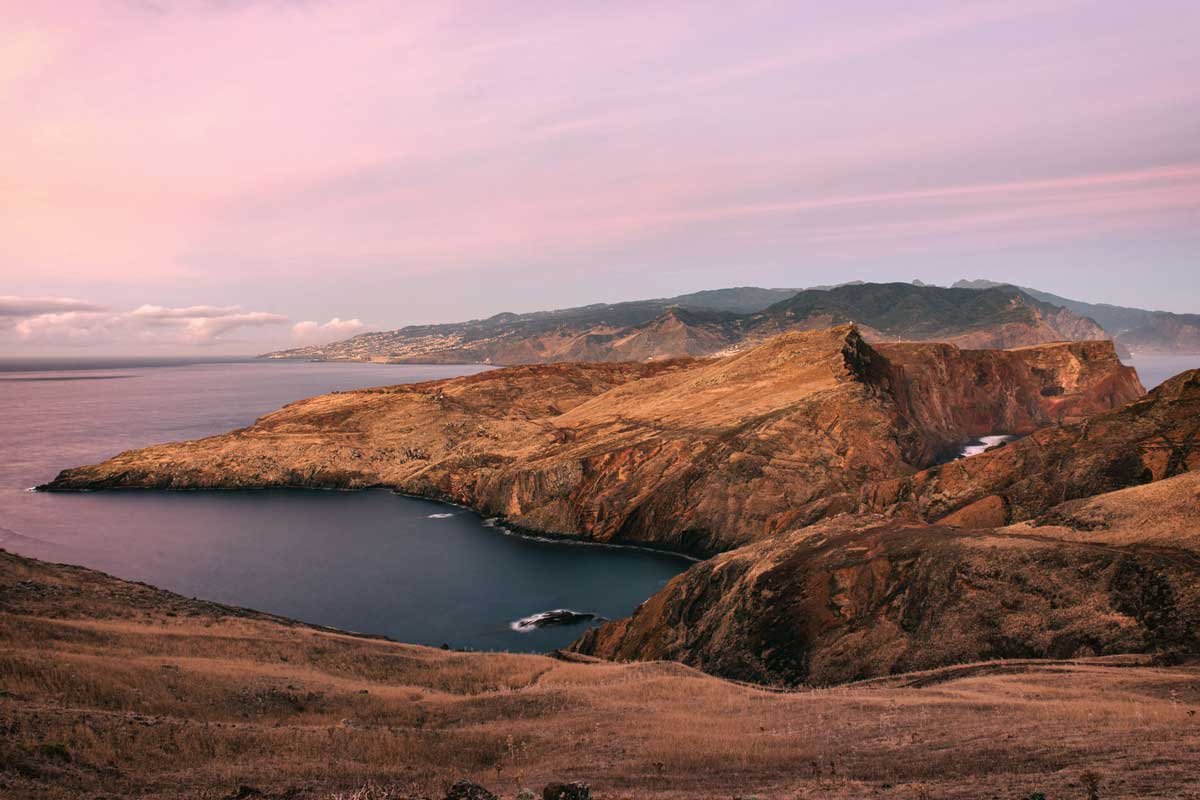 4. The ocean in Porto Moniz & Seixal
The Atlantic Ocean on the northern side of Madeira is beautiful and powerful. It's colorful and fickle, strong and calm at the same time. During the day, it gets shallow several times, revealing coastal stones. In combination with the volcanic mountains – this is a strong cocktail of beauty!
5. Stars in the highlands (Paul da Serra, Fanal)
In Madeira, there are places with huge light pollution, and there are some pitch dark locations up in the mountains. They are suitable for starry night photography and stargazing. This is one of my favorite types of work and I will show you the magic of the island with pleasure.
6. Levadas with waterfalls
This unique system of water channels is quite extensive. Levadas run among mountain and sea landscapes, tropical forests, hidden waterfalls. Some trails are more complicated, others are full of tourists, and some are known only to those who ask.
Old wooden boats in Câmara de Lobos with fishermen who stay in the sea for weeks; narrow streets of the old city; peculiar local public: winemakers, merchants.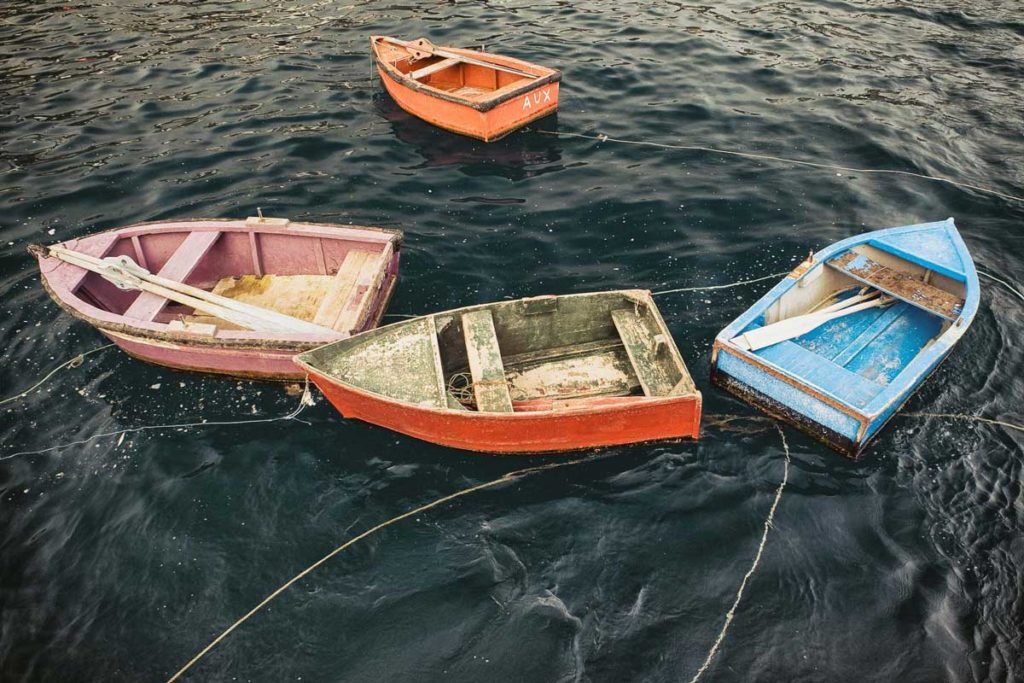 Before the trip, armed with maps and programs like Google Map, PhotoPills, PlanIt, etc. you can plan everything right up to exact distances and the dates of sunrises and sunsets, travel by the roads with the help of street viewing and chat with people who have already visited the island. This will help outline the "backbone" of the photo tour or your trip as a whole.
However, no software will replace a professional photographer guide. If you want to squeeze between tourists in the levada of 25 waterfalls, this is your choice and your right. But with a personal guide, you can go to the point of shooting in a more interesting place than organized tourists do and those who travel with Lonely Planet.
Some extra thoughts
To take a stunning picture of a waterfall during the sunrise, then go to the mountain range at sunset and see the hidden "pearls" along the way – you can do that if you trust your trip to a photographer who is as enthusiastic as you. The photographer guide will know the unique time of the day, best suitable for a specific location.
You probably already know that drawing light in Photoshop on a picture with no light doesn't give good results. And imagine, you get up early in the morning, rent a car because many places are not reachable by bus, you go there to catch the best rays of sun and…discover a gray ocean because the rocks nearby hide it from the sun. Annoying, right?
Or you go for a complicated path, not knowing that the whole view of the picturesque volcanic village is hidden by clouds? Not very nice, either. Yes, you will feel pleasure from the trip itself, but you won't be able to share same emotions with your family and friends because the pictures will be bleak. And the solutions would be – to set off for the trip 2 hours earlier, which an experienced photography guide would suggest.
Conclusion
The distances between best locations are not very big, so you can combine some beautiful places in one trip (sunset or sunrise). But keep in mind: each place reveals itself in the best version once a day. In any case, you need to plan everything and check the weather forecast carefully: even in cloudy rainy weather you can shoot very beautiful, dramatic landscapes.
To explore Madeira on your own or take a photographer guide is up to you. I will only say that those who live in Madeira and love its beauty, in any case, know more, have seen more and are able in a short time to show the best that is here.
Enjoy your visit and have the best photoshoot ever!
Write to us and we will arrange a photo tour. We respond quickly!
info@islandpic.com
WhatsApp: +351932086434
---
More articles/photos in our blog and here:
Drone Photo and Video in Madeira
Contrast of Cold and Warm Colors in Portrait Photography
Making a Portrait with Natural Light: Good and Bad Examples
Please, write your comments below, we are very interested to know what you think.
---
Our social media:
---