Sunrise marriage proposal above the clouds
---
Have you ever dreamed about proposing at sunrise? Especially about one above the clouds? What about a marriage proposal at sunrise and above the clouds at the same time? We can make your dream true!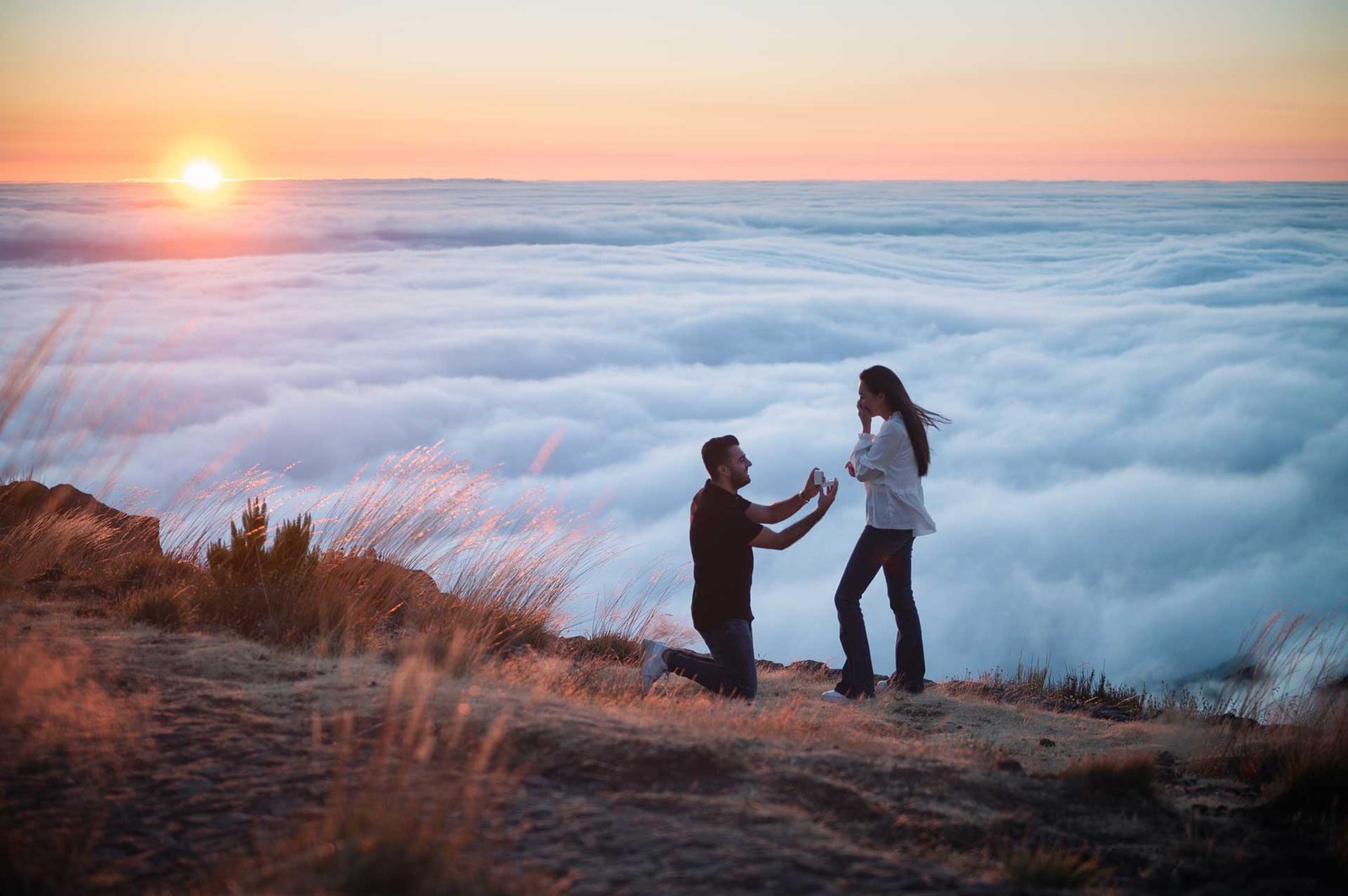 Madeira has a lot to offer in terms of perfect proposal places: high cliffs, black sand beaches, natural lava swimming pools, and tall mountains. It is up to you to choose where you are going to propose, but our personal best place is Arieiro Peak. One hour drive from the capital city of Funchal and you are there.
Imagine the first rays of the sun, you are looking to the beauty of a new day's beginning, you are high above the clouds, and you propose. She cannot say 'no', I hope. 🙂
We have two very different spots near Arieiro Peak – Ninho da Manta viewpoint, that require some hike from the parking lot, and a very close one to the parking – Juncal viewpoint. In this article, we use photos from Juncal and we are considering it as the one that can suit you. It is near the car parking. It has plenty of space to propose without people nearby. However, the most important feature of Juncal viewpoint at Arieiro Peak is its beauty. You will definitely remember this day high above the clouds.
---