Recently we had a wonderful chance to take photos and videos for a beautiful couple – Karolina and Andrius who travelled to Madeira for an elopement. A romantic beach wedding took place in Calheta, Madeira. The couple had their friends and family coming from the UK, Lithuania and other countries.
A very intimate destination wedding ceremony took place on the white sand beach. And the guests were obviously enjoying the weather, the scenery and the beach itself that shoes were off!
Andrius and Karolina are both from Lithuania but they live and work in Britain. They love travelling, and it was their first time in Madeira. They loved the island!
Karolina confessed that Andrius had to propose her twice – as according to some traditions if after the first proposal the couple didn't get married within one year, another marriage proposal should come! 🙂 For a bride, it is twice the benefit – because the attention and the ring come twice!
Here are some selected photos from the wedding ceremony. We ourselves enjoyed the beach wedding photo session a lot!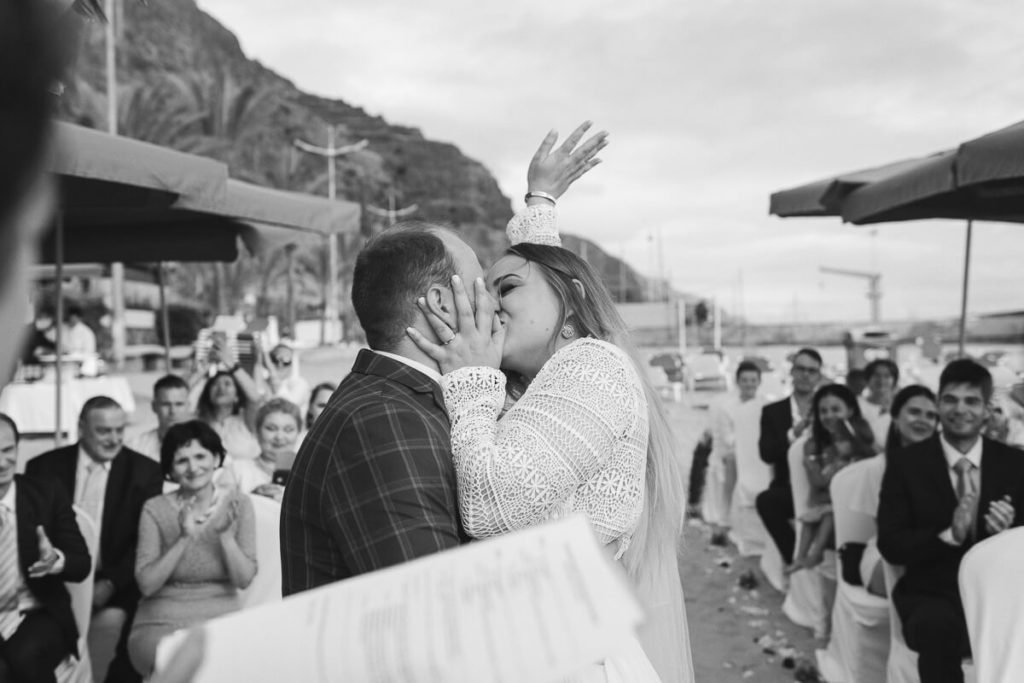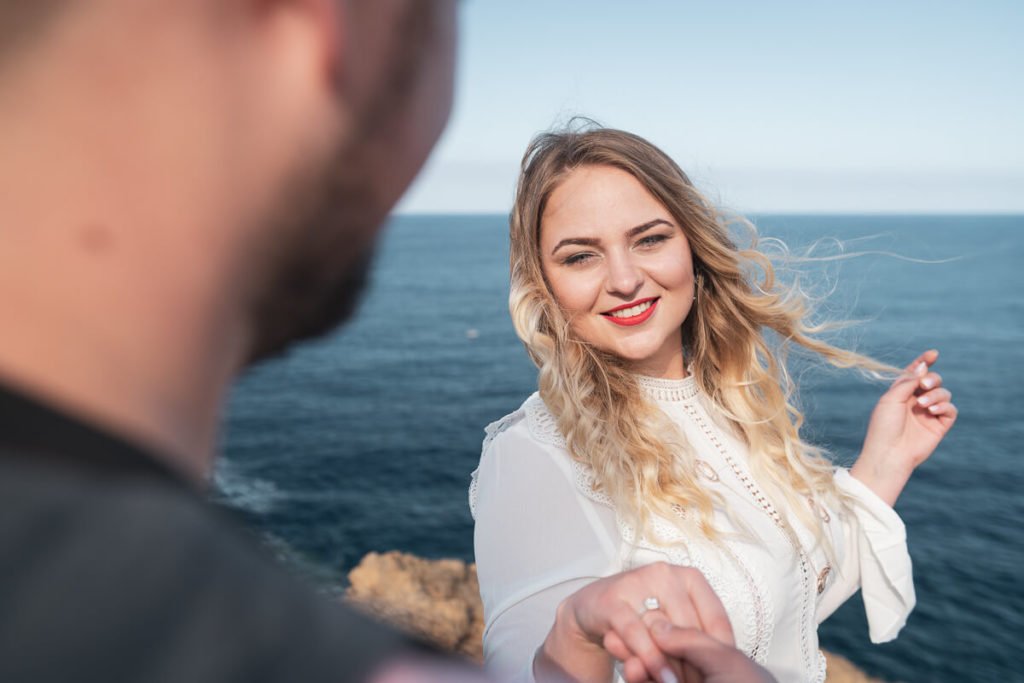 Enjoy and let us know if you like them! Also, look out for a short teaser video which will be released soon.
And here more about eloping and destination weddings in Madeira: