Most Flattering Light in Madeira
If you are looking for a place and light for a photo shoot in Madeira which will never fail you, we are ready to disclose this secret. It's the beach of Praia Formosa between Funchal and Câmara de Lobos during the sunset hour.
Last week, we had a honeymoon photo session with a beautiful couple from Germany – Albena and Alex. Their wedding happened to be on a cold rainy day, and they came to Madeira in the search of beautiful warm images which will remind them of the beginning of their married life.
The photo session was arranged by phone and we didn't see the couple before the shooting itself, which was a bit challenging – it's always better to meet in person and see the models, discuss the details. In addition, the couple's intention was to have a pretty quick photo shoot – just a couple of hours – and nothing of a day-long trip with changing locations. So we decided to shoot this session at the place which never lets down – and it was a right call.
Praia Formosa has many hundred metres of unobstructed access to ocean waves, voluminous black sand, pebbles and rocks on the shore and in the water – all in all, plenty things on the background to experiment with. Besides, since this beach is located in the south of the island, you can expect with high probability that the sun will be there even in cloudy weather. In Madeira, there are several spots which can offer a stunning scenery during the fading sun, but with each of them, you need to check weather forecasts and allow for an extra trip when the sky clears up.
Praia Formosa is great in all senses. The only thing to keep in mind – both if you are a photographer and a model – the sun goes down very quickly! Be prepared with the equipment and positions: the timeframe of the magic light is only about 30 minutes.
As expected, the beach welcomed us with warm sun rays and mild colours. The photo session with Albena and Alex turned out to be funny, energetic and untiring. And the result is below.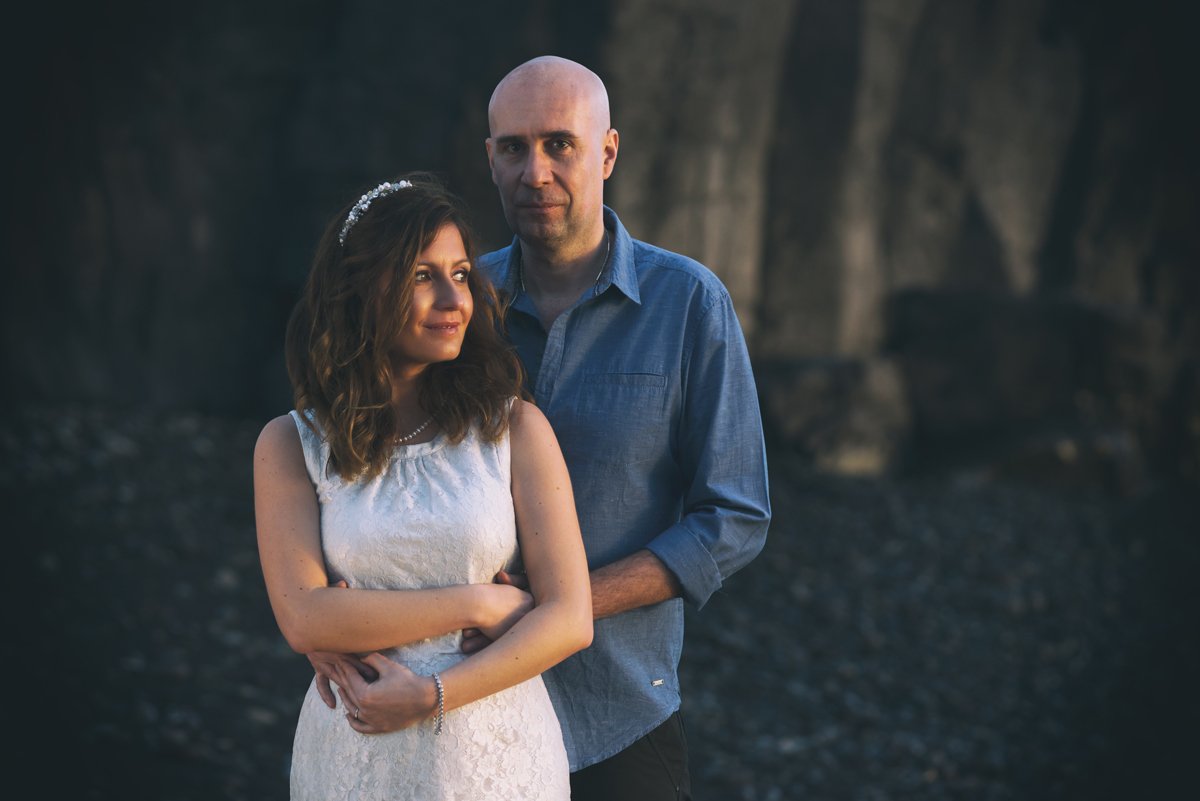 Did you like the photos? Let us know about it or contact us to arrange your photo session!