Contrast of Cold and Warm Colors in Portrait Photography
On the last day of 2017, we had a photo session with a model Sandra. We were lucky: the weather was very nice, and the sun was shining even on the northern part of the island.
We chose the surroundings of São Jorge in Madeira for our photo shoot: first of all, thanks to its scenery with beautiful monumental rocks, cliffs and ocean; secondly, because it's a remote place where we could have all the nature to ourselves; and thirdly because Sandra originally comes from the district of Santana and she wanted to have the local views as the background.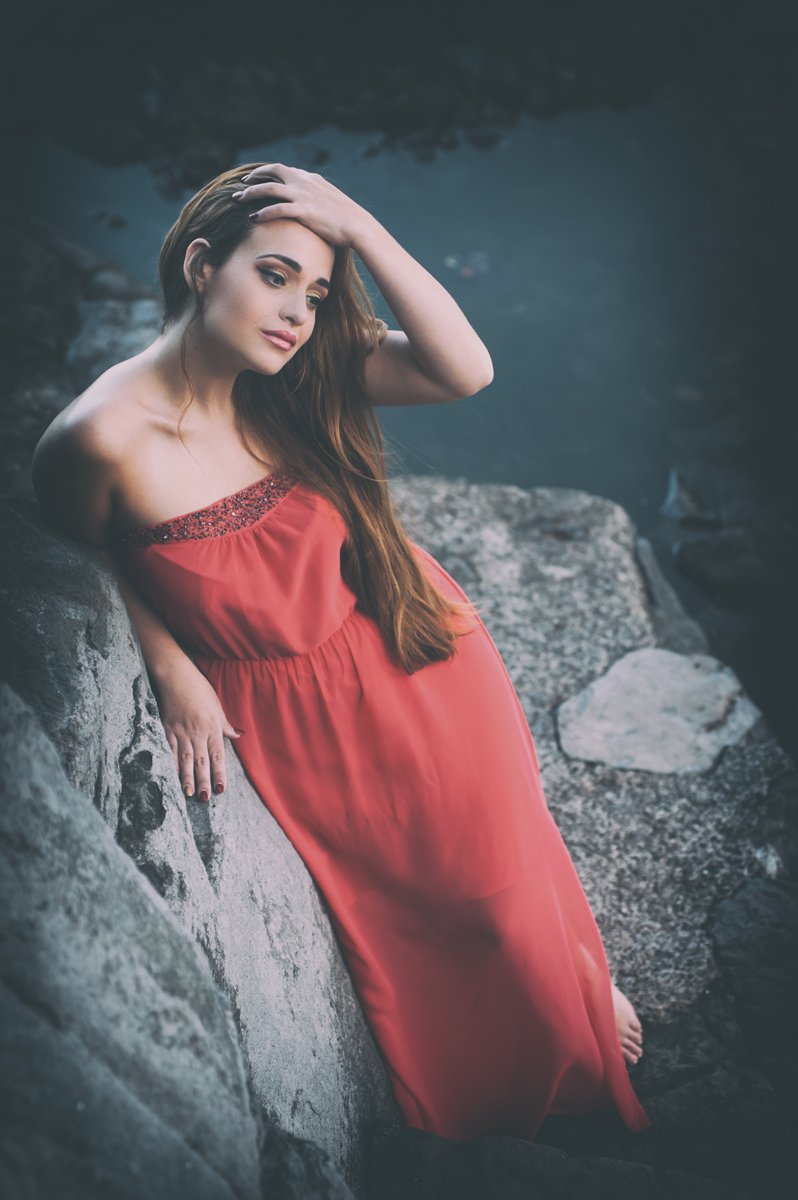 We believe this photoshoot is a good example of matching colours, composition, mood and general aesthetics of the image.
The colour spectrum was possible to achieve mostly thanks to the contrast between the cold and warm shades: the grey lifeless stone and a living person, especially in those photos where the model is wearing a light coral dress. Additionally, a great help to the photographer was using a reflector when taking pictures of the model in the backlight: you see, her face is still well-lit even when the sun rays are beaming from behind her head. It's a job for two people, of course, a photographer and a light assistant. And we are ready to make an extra effort for the perfect shot.
Finally, none of us is perfect – we all have our imperfections and unflattering angles. But with a suitable position, soft light and a bit of experimenting it's possible to discover our charisma and that something special which is present in all of us. And of course, Sandra turned out to be a gorgeous model, and her images are worth the cover of a magazine.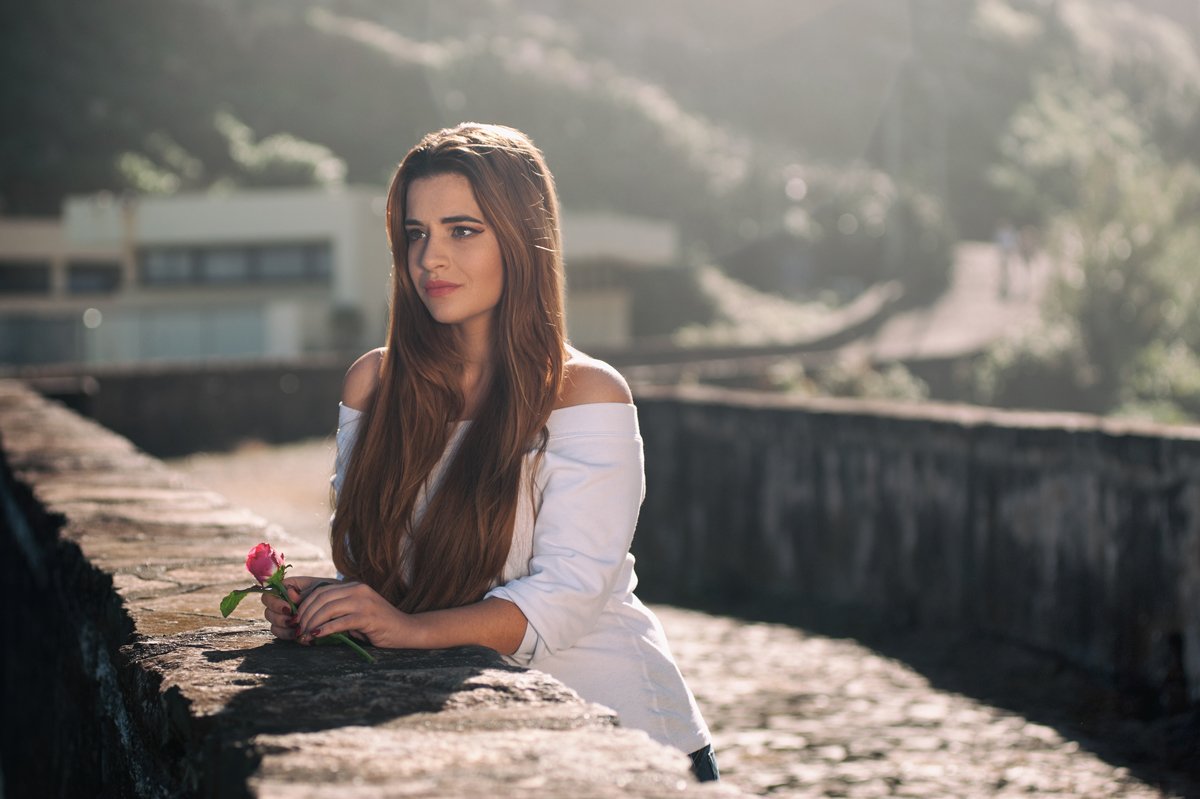 Write here to let us know your opinion about this post or to arrange your photo session.