Enjoy the very special day together with the loved ones. And our photography services will help you save the memories for eternity.
Art Photography Madeira Islandpic has extensive experience in wedding photoshoot with various themese and locations. We accompany you from the preparation stage before the marriage, through the whole ceremony, festive dinner until the last guest. A photo shoot of the bride and the groom together will help remember the magic day in its best looks.
Before the wedding, it's important to discuss the preferences of the couple regarding the theme, locations, accents and the general style of the shoot.
A photographer can also accompany both the bachelor party and the bachelorette party, and produce images to cherish pre-marriage life 🙂
During the marriage day, the photographer together with the lighting assistant creates a photo reportage of the wedding ceremony, the celebration with the guests and photo shoots with the guests at various locations.
A private shoot of the just married couple in romantic surroundings can be organized the same day or agreed for other date. Creative and funny photo shoots of Just Married can be organized as well: both inside and outside.
Make sure to contact us in advance to book your date – the schedule is tight.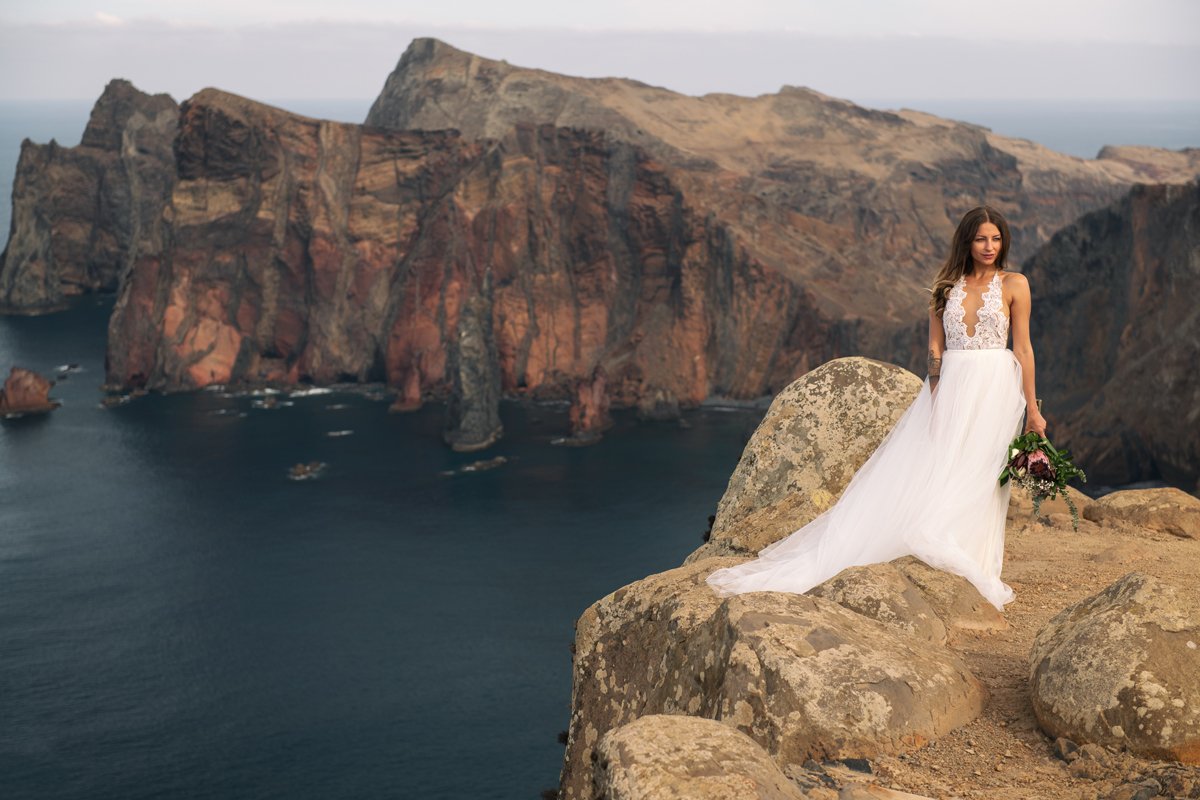 Art Photography Madeira is also featured at one of the most popular wedding websites in the world – MyWed.com.
Click on the logo below to see our profile on the website.
Do you like the examples of the wedding photo shoots in Madeira?
Get in touch with us and receive more information about our services:
Would you like to see more examples of our works? Check:
Objects and Interiors photography
Read about our services in the Portuguese language here
and check the backstage of our work in our blog.